Meet Gregory, a writer and the brains behind Face Dragons. He's the go-to guy for getting things done. Gregory's been living the digital nomad life in Asia for as long as anyone can remember, helping clients smash their goals. He writes on topics like software, personal knowledge management (PKM), and personal development. When he's not writing, you'll catch him at the local MMA gym, nose buried in a book, or just chilling with the family.
I want something quick and easy when I'm running out the door. Lazy keto options are a perfect choice, so although you might not feel lazy, you can still use these lazy keto breakfast recipes to save you time and energy for everything else you've got going that day.
Here's what I'm 'eating' for breakfast today:
It keeps you on the diet, which is good. If you're feeling lazy in the morning, it should be something you look into. Generally speaking, laziness is the dragon of inaction, and we should face it. Still, occasionally, these lazy keto breakfasts are a quick and easy choice if you need a quick breakfast.
Keto Coffee
This is my goto keto breakfast; whether I have time and energy or not, most days, I wake up early and make myself a keto coffee. There are many ways to make keto coffee and many different things you can put in your coffee. I'm going to give you two options here.
Regular Keto Coffee
0 Net Carbs
Keto coffee is already pretty quick and easy to make; making the coffee is the only real work you have to do. If you're OK with instant coffee, it's just boiling a kettle.
1 Cup of Coffee
15g of butter
pinch of salt
Put the three ingredients in a cup, then mix them up.
Lazy Keto Coffee
0 Net Carbs
This version of keto coffee, just coffee, and cream, doesn't require blending; you can mix it with a spoon.
1 Cup of Coffee
Splash of Cream
Pinch of Salt
The Easiest (Laziest) way to mix keto coffee
The one problem with making keto coffee in the morning is that you need to use a blender to mix the butter into the coffee. But then you have a buttery blender to clean. So I have two solutions for you!
How to clean your blender the lazy keto way
After you've blended your keto coffee and poured it into your cup, squirt a little dishing washing liquid into your blender and some hot water. Blend it for a few seconds, and your blender will clean itself! Then, rinse it and leave it to dry.
Use a frothing wand.
I bought this nifty little frothing wand from Ikea, which works great for mixing keto coffee. Once I'm done, I rinse it, and it's ready for next time.
Avacado Smoothie
6g Net Carbs
I've talked about avocado smoothies before, but I really love them! It's an easy and filling lazy keto breakfast idea that I had to include, and it tastes amazing too!
All you need for this smoothie is:
1 Avacado
500ml Water
Protein Power (I like Strawberry best)
Spinach (optional)
I like to make this smoothie thick, so I'll reduce the amount of water, and then it has a pudding-like consistency that I can eat with a spoon. Make sure you're using a good low-carb protein powder.
Chia Seed Pudding
You need to make this the night before, but it doesn't take any work.
1 Tblsp Chia Seeds
Cup of Liquid
All you need to do to make this fantastic lazy keto pudding is mix the chia seeds with the liquid and leave them in the fridge overnight.
You can use almond milk, coconut milk, or even water, which will still work. The chia seeds release their fats into the liquid, becoming a jelly-like texture.
Add nuts, dark chocolate, berries, flavors, or anything you can think of, and you have a real treat!
Cheese & Nuts
This is when I want to eat something and don't want to expend any effort thinking about it. I cut a slab of cheese and pour some nuts onto a plate; sometimes, I don't even use a plate.
| Cheese | Carbs | Fat |
| --- | --- | --- |
| Cheddar | 0.5g | 4.5 |
| Gouda | 0.6g | 7.8g |
| Brie | 0.1g | 7.8g |
| Swiss | 1.5g | 7.9g |
| Cottage | 1.5g | 0.4g |
| Provolone | 1g | 6g |
| Mozzarella | 1g | 5g |
| Manchego | 2g | 10g |
Carbohydrate and fat content of 1 oz serving of different cheeses
Make sure you're eating low-carb nuts; otherwise, it's really easy to go over your carbohydrate allowance for the day. I'd recommend
Macadamia nuts
Pecans
Walnuts
| Nuts | Net Carbs | Fat |
| --- | --- | --- |
| Macadamia | 2g | 21g |
| Pecans | 1g | 20g |
| Walnuts | 2g | 18g |
| Pine | 3g | 19g |
| Hazelnuts | 2g | 17g |
| Almonds | 3g | 14g |
| Brazil | 1g | 19g |
| Cashew | 8g | 12g |
| Pistachio | 5g | 13g |
| Peanuts | 4g | |
Carbohydrate and fat content of different nuts
I usually go with walnuts because they're cheap here.
Leftovers
Leftovers are the perfect lazy keto meal. So when you wake up and eat whatever amazing thing you made yesterday for dinner, it will be a good day!
In the evenings, you can purposefully make too much; then, you'll have leftovers every morning for breakfast.
Sourcream
100g = 3g net carbs
I don't know if everyone on keto does this, but I will eat sour cream like yogurt straight out of the tub. It's high fat and super low carb; it's the perfect lazy keto breakfast.
Add nuts, berries, dark chocolate keto granola, or any of your favorite keto treats, and you've got a real lazy breakfast to look forward to!
Mascarpone
0 Net Carbs
Mascarpone is a little higher in carbs than sour cream, so you can't have as much of it, but it's soooo good!
Add it to some berries to up your fat content and get your breakfast macros into the keto range.
Tuna Mayonaisse
0 Net Carbs
Mayonnaise is high in fats, and tuna is high in protein, put them together, and you have a healthy breakfast with perfect keto macros and a breakfast that takes no time to prepare.
You can add a salad or some veggies if you want; I'm going to spoon mine straight out of the bowl.
Boiled Eggs
0 Net Carbs
If you make it a habit to boil a week's worth of eggs once a week, you can have a boiled egg for breakfast every day. And even if you haven't any left in the fridge, it doesn't take long to boil an egg.
Egg already has keto macros, but you can add mayonnaise or any low-carb sauce (I like Nando's Peri-Peri Medium.)
Cheese and Ham Rollups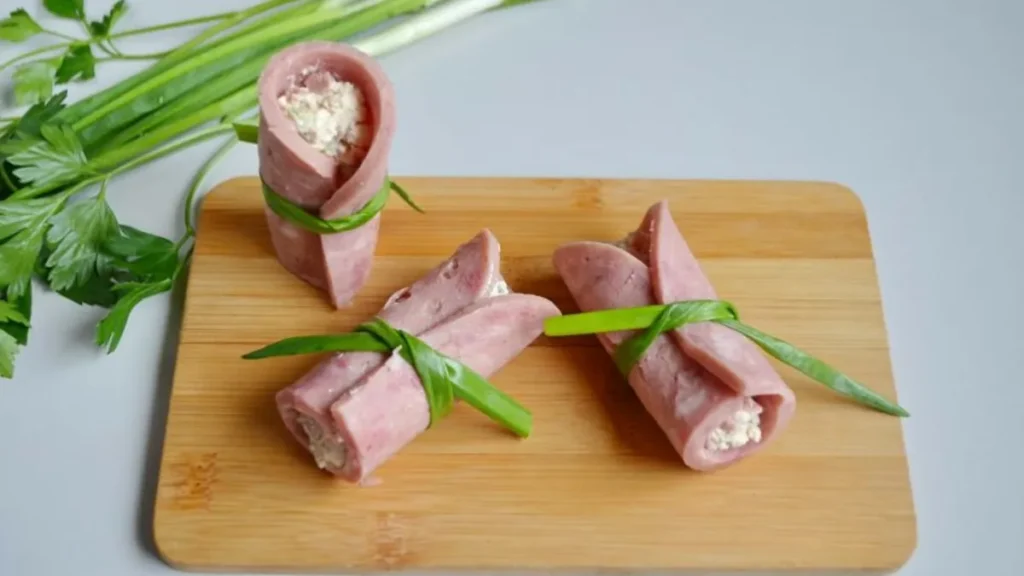 0 Net Carbs (depending on your cheese)
If putting cheese and ham on a plate and eating them with your hands feels too much like going back to your student years, make a 'roll up' instead.
Cut strips of cheese and roll them up with your ham; Parma ham is terrific for this!
It's still just cheese and ham eaten with your fingers, but somehow it feels more sophisticated. Of course, you can put some cucumber sticks, lettuce, or celery in there, along with some sauce or even pieces of boiled egg, and make this a bit more of a meal.
FAQ You're Lazy Keto Questions Answered
Is Lazy Keto Healthy?
Like most things in life, lazy keto can be healthy or unhealthy depending on how you do it, but lazy keto isn't unhealthy in itself. The key is to use natural foods rather than processed foods. Just because some packaged snack has keto macros does not make it healthy, but sticking to real foods like eggs, meat seeds, and nuts and you won't go wrong.
Will it still help me lose weight?
Lazy keto is a great way to keep you losing weight. The key to losing weight with the keto diet is staying on the diet! So on the days when you don't feel like making cauliflower rice or a fathead pizza with keto-approved ingredients, instead of eating something you shouldn't, pick a lazy keto option!
What's a healthy lazy keto option?
I would choose the chia seed pudding above if you want one healthy, lazy keto breakfast, you can eat every day.
What's the best lazy keto option to lose weight?
For losing weight, nothing beats keto coffee in the morning, it keeps you in ketosis (fat-burning mode), and coffee has been shown to help you lose weight.
What the quickest LK breakfast
The quickest for me is opening a tub of sour cream with a spoon. You can also throw it into a bag and eat it on the go.
How many calories should I eat for breakfast?
How many calories you should eat for breakfast depends on your goals and how you are structuring your ketogenic diet. Use this keto calculator to find out what's right for you.
I don't know what to make every morning; it's becoming a real headache
OK, here's the solution. Pick one of the lazy keto breakfast meals above, or maybe two and go out and buy the ingredients in bulk. Make sure you have enough for at least a week. Now stop thinking about what to have for breakfast and eat the same lazy keto breakfast daily.
If after two weeks you're bored, choose another option and repeat.
I don't have the right ingredients.
When you start keto, you need a mindset shift. Your shopping habits have to change. No longer can you get away with buying that small stick of butter you're used to or buying two small avocados. No. You need to start buying keto foods in bulk!
You never want to be in a situation where you have no keto-friendly options at home; that's a recipe for falling off the wagon. So instead, fill your cupboards with keto-friendly ingredients or set up a recurring order, so you'll always have what you need.
I don't have time
I get it. Mornings can be stressful and rushed because you've got things to do. All the lazy keto breakfasts above can be made and eaten quickly. But if you don't have time to make them, a good option is to have ready-made meals waiting.
If you cook some bacon for lunch, cook some extra and put it in the fridge. If you boil an egg, boil ten, so you always have some ready. Have some packages of salad mix waiting in your fridge, so you always have something you can grab and eat.