Meet Gregory, a writer and the brains behind Face Dragons. He's the go-to guy for getting things done. Gregory's been living the digital nomad life in Asia for as long as anyone can remember, helping clients smash their goals. He writes on topics like software, personal knowledge management (PKM), and personal development. When he's not writing, you'll catch him at the local MMA gym, nose buried in a book, or just chilling with the family.
Since the phrase 'digital nomad' rose to popularity, everyone has considered becoming a digital nomad but not everyone is sure how. This post is a road map – How to Become a Digital Nomad.
The digital nomad lifestyle is more than just appealing, it's a dream come true for most of us. I was once stuck in a 9-6 job with a 2 hour commute each way. Back then to think that I could be working less, freely traveling (pandemics permitting) and earning more would have seemed impossible. But more and more people are realizing that they too can be part of this global community if they just follow the steps below.
Of course there are a million different ways to make this lifestyle work for you. You can just walk out the front door and buy a plane ticket now but I wouldn't recommend it. The harsh reality is that many people run out of money and end up returning home worse off then when they left.
My goal in writing this article is to help you prepare and create a digital nomad lifestyle that is sustainable for you. These are the steps to become a Digital Nomad:
Get your finances in order
Make a Plan
Create an Income Stream
Get Ready to Go
Start where you are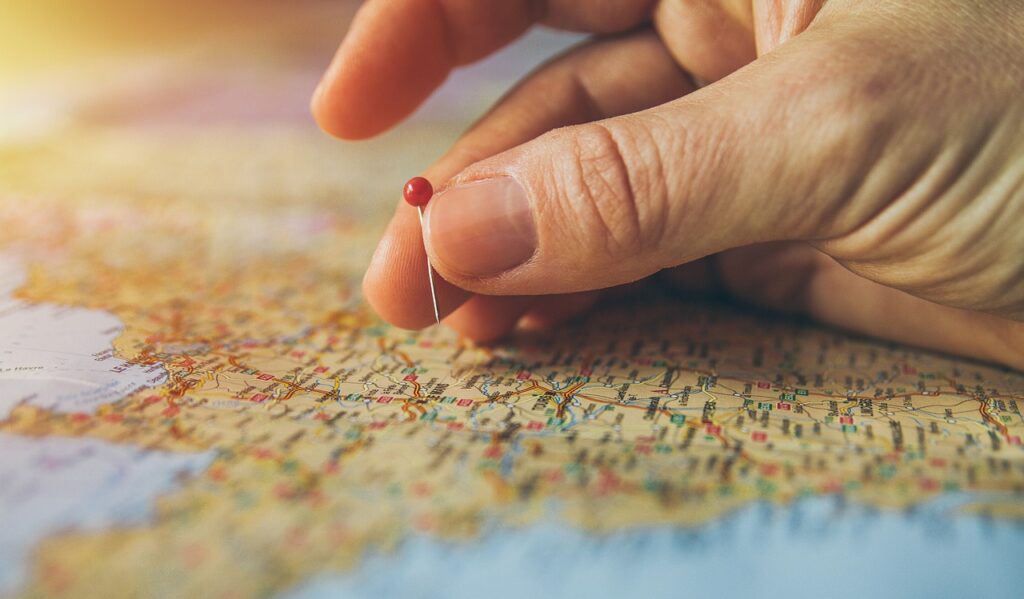 "Rather than starting at some predetermined point in the future, I'd recommend you start where you are." Wise words from the Godfather of productivity David Allen. Take stock of what you have and where you are right now to create the best jumping off point you can.
Job
If you are employed right now, can you use this job to get you to your digital nomad future?
It might mean you need to have a conversation with your boss about working remotely. Or perhaps becoming self employed but contracted to work for the company.
Skills
What skills do you already have that might help you in a digital nomad lifestyle? Do you have experience building websites, online marketing or creating content? These all fit easily into a digital nomad lifestyle because there is potential to create content, post it online and market it to an audience for income.
If not, what skills do you have? Accounting, Personal Training, Customer Service or Consulting, you will have some skills that you can use. What are they?
Current Financial Situation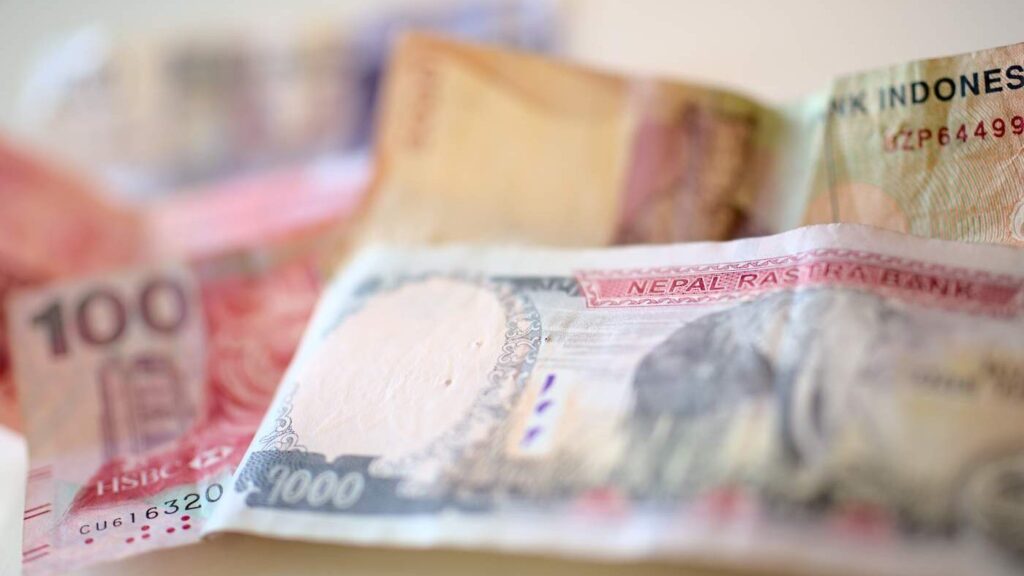 Before embarking on any long term lifestyle change, it's good to have your finances in order. This means paying off your debts and budgeting your current expenses and savings.
Start Saving Now!
Of course it's possible to walk out the front door and start the digital nomad lifestyle with no savings, but I wouldn't recommend it. Unexpected costs appear all the time when you're on the road. An extra flight, an extended stay at a hotel, having to fly back home etc. This is before taking into account disasters such as missing a flight, breaking a leg or having something stolen. Having some savings means this wont be the end of your new lifestyle.
How much savings should you have before starting a digital nomad lifestyle? For me, I wouldn't feel comfortable having less than 6 months worth of living expenses. Meaning if I had no income for 6 months I would still be OK. But this number might be different for you.
Make a Plan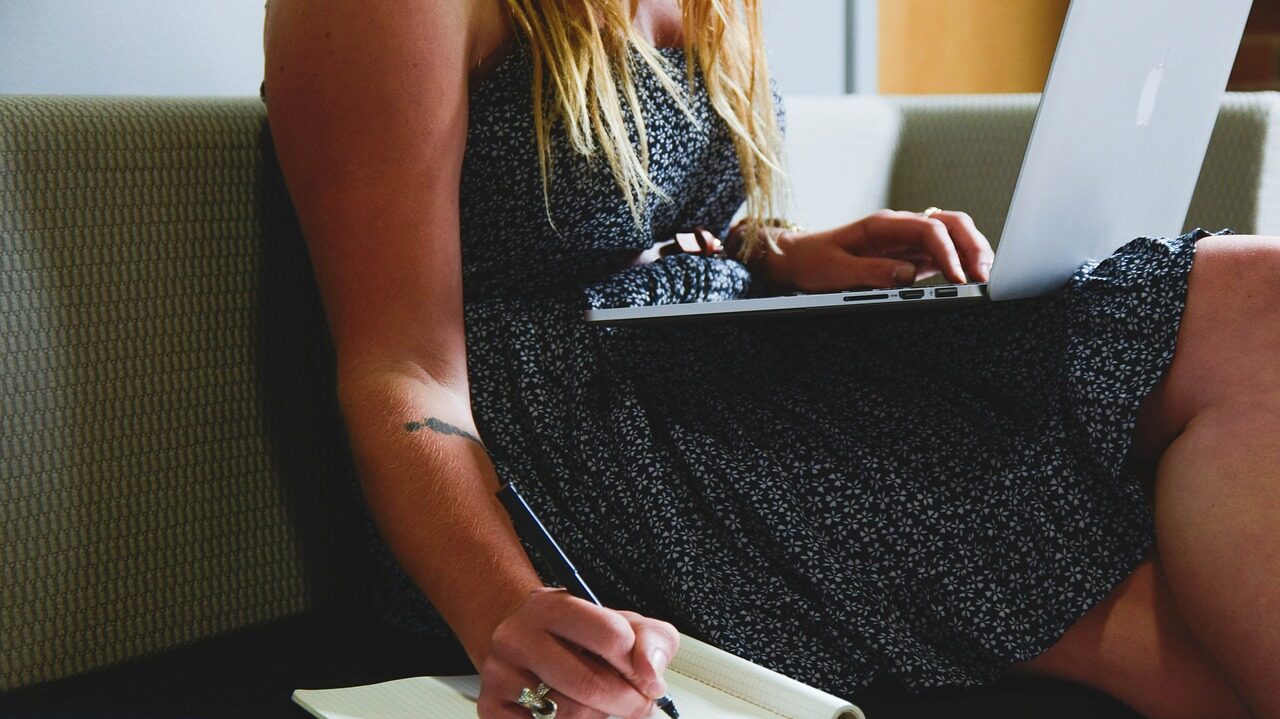 You know where you are, now where do you want to go?
Where
Make a list of countries that you would like to live and work in. I know the list might be long, but make it anyway. Once you have the list where are you going to start?
Pick one place (at first)
Being a digital nomad doesn't necessarily mean being on a constant journey around the world, though it can. More likely you will have places you like and stay for longer periods and keep coming back to.
Choosing one place first will make the planning stage easier. You will be able to be more accurate with your financial predictions. Staying in one place will also be less expensive as it is the traveling that increases expenses the most. You need food and accommodation where ever you are, traveling less therefore will reduce the amount of money you need which is what you need when you first start your digital nomad lifestyle.
How much do you need?
Now it's time to start doing some financial planning. You need to know
Cost of transport
Cost of Accommodation
Cost of Food
I recently wrote a post comparing the living expenses of three different digital nomad locations. A year spent living between those three locations looked something like this.
| Expense | Cost |
| --- | --- |
| Rent | $4800 |
| Living | $8000 |
| Flights | $1200 |
| Business | $1000 |
| Other (Souvenirs, visas etc) | $1000 |
| Total | $16,000 |
| Total/month | $1,333 |
Ideally you want to be making enough month to month to support your lifestyle. I know it can be tempting to just use your savings and hope that you will be able to start earning once you arrive but ideally your savings should be for emergencies not for daily expenses.
Figure two levels of lifestyle here – bare minimum and comfortable lifestyle. How much would you need to just get by, to stay in the cheapest accommodation you can find and eat just enough to survive. Then how much would you need to live somewhere you would be happy in?
Researching these two numbers for your ideal location gives you an idea of what to strive for and it will help tell you when you are ready to set off. If you're not yet making enough online to reach your minimum lifestyle standard, you might need to wait a little longer.
Keep your home?
If you own a home it could be a good source of income for you while you are not using it. Find a management company that will find you a tenant and deal with any problems that may arise (broken windows, floods, I even had fencing blown over by strong winds!) The last thing you want is a issue with a rental property when you are a thousand miles away.
If you are renting you will need to decide if you want to keep paying for a house you wont be using. Consider boxing up your possessions and storing as much as you can with family or friends. Refrain from throwing away all your possessions! If you decide you want to go back home you might need them!
If after a few years you know you wont need them again you can throw them out. I still have boxes in my Dad's garage that have been there 15 years!
What do you want from DN lifestyle
Think clearly about why you want a to make this lifestyle change. If it's to see the world, make sure you do, don't confine yourself to one country or continent. If it's to work less, you need to plan this into your lifestyle. If you want to develop your creative side that has been stiffed over the years in your corporate job, make sure that's in your plan. How are you going to make your creations pay?
It's all too easy to say "I want to feel free and see the world" But out of fear, you keep your corporate job and now your working all the hours you did before, neither free nor seeing the world. It wont happen unless you make it happen.
Start Now
Create a new income stream
Build a new income stream now and give it chance to grow before you start your new life as a digital nomad. Something you can manage online.
Writing
Writing is a great freelancing gig for digital nomads, it's plentiful as every website, blog post, article, ebook or product description has to be written by someone. That could be you!
Writing is perfect for the new digital nomad because you can do it anywhere as long as you have a web connection. You don't need lots of pro equipment like cameras or expensive software to get started. Just a laptop and a cup of coffee.
Like most things in the professional sphere there are different levels to writing. Before you have much experience or a writing portfolio you can take some less well paying writing jobs to get yourself started.
Once you have some writing experience under your belt you can start applying to higher paying jobs.
One of the best places to start looking for writing jobs is Pro Blogger
Consulting
You may have some working experience from your previous jobs that other people are looking for. Start with your previous boss or colleagues. I was asked to train my replacement after leaving a technical job in Beijing. It opens up future opportunities too if you provide a good service.
Searching job sites using the right keywords can often help find relevant jobs you could do remotely. A search for 'consulting ERP" yields a good number of jobs for anyone with ERP system experience for example.
Starting your own consulting company
Once you have some experience consulting and you have a few contacts with an ongoing need for your services, you might want to think about setting up your own consulting company.
Use Your Skills
Even if you don't have much traditional work experience, you might be able to use some other skills you have to become a freelancer. Whether your a juggler, go player, linux enthusiast or martial artist, there is someone out there that will either pay for your skills or will pay to learn your skills. So ask yourself, "What am I good at?"
Start an online business
Blog
Blogging is where many digital nomads start. It takes almost no startup and as long as you have a laptop and an internet connection, you can get started.
Much like freelance writing, most of your time will be used writing blog posts. But unlike freelance writing there is no fixed rate of payment. If your blog is successful, you will be earning much more than if you were freelancing, but there is the risk that no one views your blog and you make no money from all your time invested.
Starting a blog is therefore a balance of risk and reward.
There is a lot of extra work that goes into making a blog that is often hidden behind the scenes but still someone has to do it. Someone has to design the website, create the graphics and logos, blog posts need images, they need to be created or found.
Then there is the marketing of a blog, using social media or paying for ads. You need to make sure your SEO is on point else your blog wont get seen by people searching with google.
However, for someone willing to do the work and learn the blog game, the rewards can be huge. Bloggers can make money from ads, affiliate links, merchandise, e-products and sponsorships. Once you have enough traffic, there are lots of ways to monetize your blog.
Youtube
We've all seen YouTube channels blow up quickly and get millions of views but usually it doesn't happen like that.
Most of the YouTube channels that consistently get lots of traffic have a few things in common
Good Camera Work
A relatable or highly extroverted host
Interesting Content
Regularly uploaded content
If this sounds like something you could do, try your hand at YouTube.
Drop Shipping
Drop shipping is essentially selling someone else's product for them. They produce the product and deal with shipping, you just find them customers. Anyone can set up a amazon store front and start drop shipping but it is especially powerful if you already have an audience from your business, website, blog or YouTube channel that you can direct to your drop shipping store.
Create Courses
Video courses, audio courses, eBook courses. There has never been a better or easier time to create a informative course and get it out there. Platforms like Udemy and Skillshare have pioneered a new era in course publication.
If you have skills that people are willing to pay to learn and you think you can produce a high quality informative course, what's stopping you?
Write books
Again, writing is super digital nomad friendly because you can do it anywhere and the low bar to entry. Other than freelance writing or writing for a blog you could consider writing a book.
You might have the next great epic novel inside just waiting to be written down but even if you don't you can still write an informative ebook on something you're passionate about or an expert in.
If you have something to say, write it down! Nowadays you no longer need to be an accomplished writer to start selling your book. You can self publish with Amazon
Learn new skills
I know there are some people reading this thinking "But I can't write well, I don't even own a camera and I have no idea about setting up a website or starting a business."
You just need to start learning some new skills. No one knows how to create website until they learn (usually by trying.) No one takes great photos until they start learning the skill of photography.
You can learn everything you need to know and if you are willing to take your time and learn from different places you can learn it all for free online. YouTube is a great place to start whenever you want to learn something new – someone has made a video teaching it.
First decide what your end goal is, then figure out what skills you need to learn to achieve it. If you want to start a blog, look for some videos on WordPress, writing blog posts, and taking better photos. If you want to make videos, research video editing software and start making videos today.
Should you learn the Language?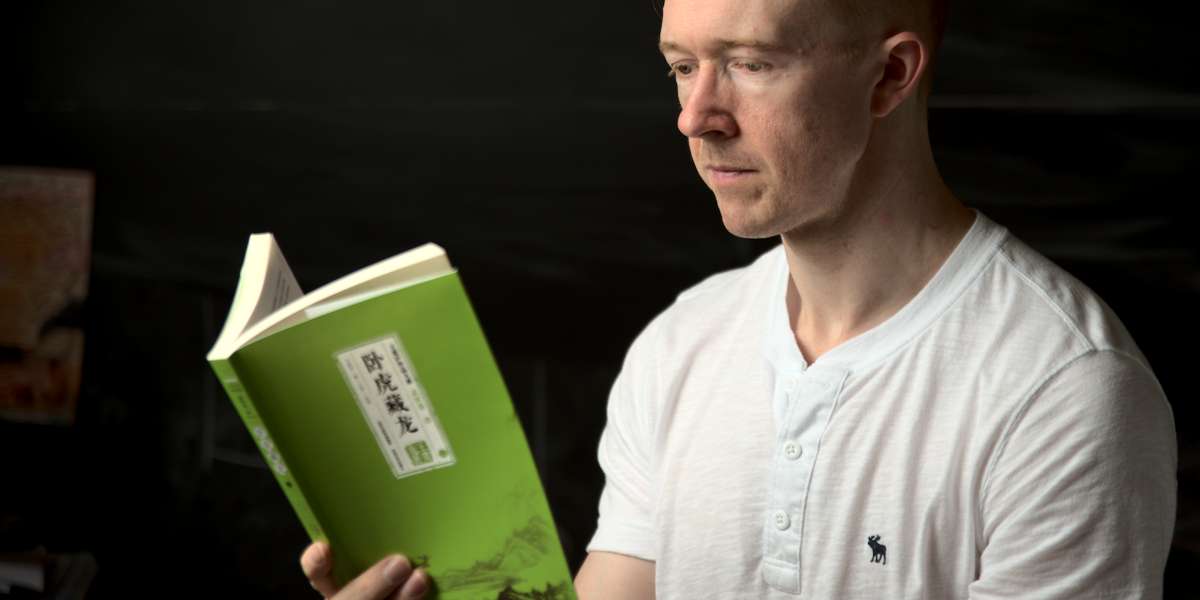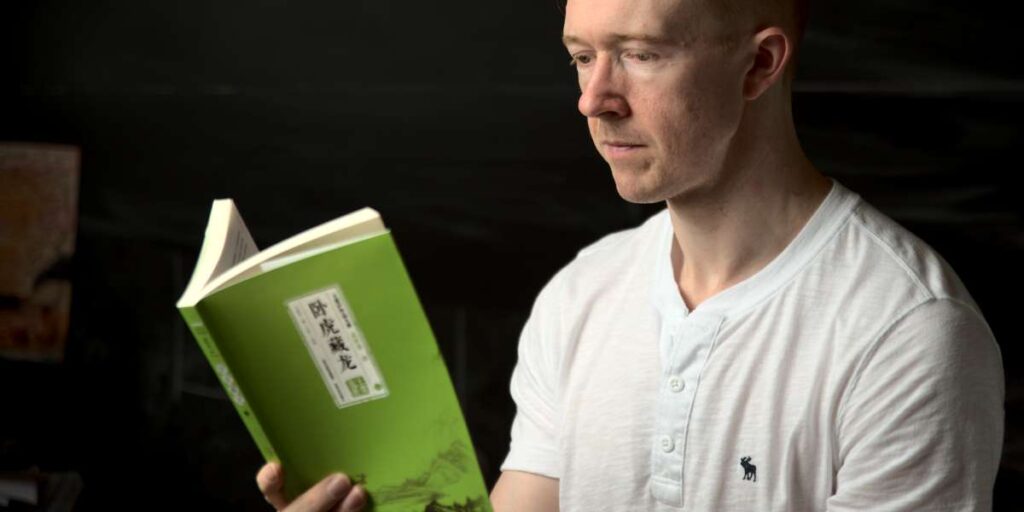 I once wrote a blog post on this exact topic. Should I learn the language? The short answer is yes, if you have time.
A more nuanced answer is if you are planning to spend extended periods in a country and keep coming back there year after year then yes you should learn the language. If you plan to move around non stop on a world tour then hold off learning a language for now.
If you're short on time and your goal is to live the digital nomad life, learning and setting up a stable income stream will do more for you in the short term than learning a language.
But if you're interested and motivated then there's nothing to stop you learning a language regardless of where you are or where you plan to go.
When you're ready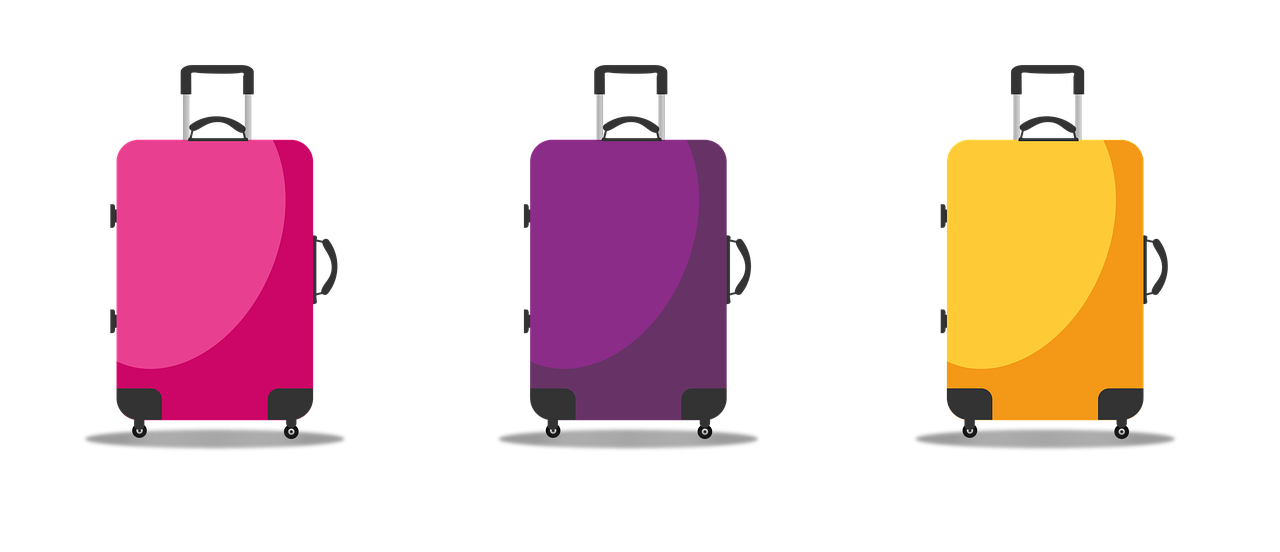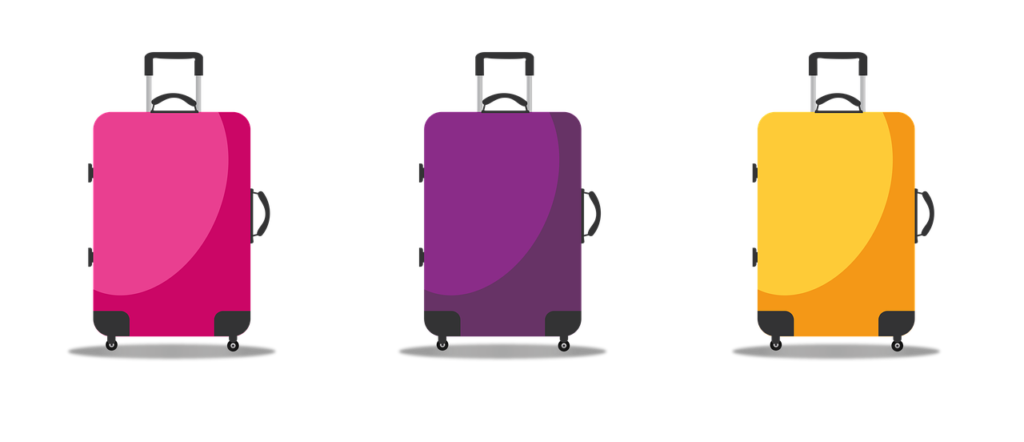 You've saved and have a steady stream of income, you know where you're going and what you're going to do when you get there, what's next?
Get your visa – Go directly to the country's embassy or immigration website for the most accurate information, don't rely on agents.
Find accommodation – Avoid costly hotels or accommodation aimed at tourists, save money by asking locals or expat groups
Book Flights
Research things to do and see there – Find travel bloggers who have been there for off-the-beaten-track advice
Find other digital nomads there – Coffee shops, expat bars and shared work spaces are all great places to meet like-minded people.
Off you go!