Meet Gregory, a writer and the brains behind Face Dragons. He's the go-to guy for getting things done. Gregory's been living the digital nomad life in Asia for as long as anyone can remember, helping clients smash their goals. He writes on topics like software, personal knowledge management (PKM), and personal development. When he's not writing, you'll catch him at the local MMA gym, nose buried in a book, or just chilling with the family.
Digital nomads and passive income go together like champagne and first class flights. A digital nomad lifestyle makes many forms of passive income possible. And some stable passive income compliments a lifestyle where change is constant.
Using the ideas and tutorials in this guide you can find out what you need to know to start making passive income.
What is Passive Income?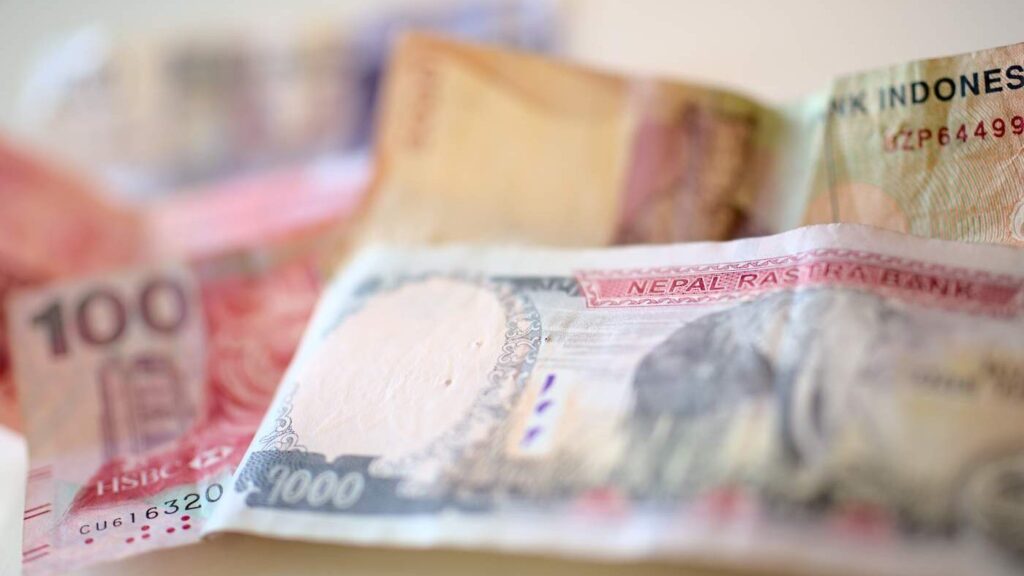 If you're reading this post, you probably already know what passive income is but let's make sure were all on the same page from the get go.
Passive income is a source of income that requires little or no active involvement from you.
Most sources of income like a job, pay you for the amount of work you do (or are supposed to do) so 5 hours of work will get you 5 hours pay. A passive income stream however, will continue to pay you even when you do no work. Sound too good to be true?
Most passive income streams do require a lot of up-front work to setup. After a passive income stream is fully setup it should then require little or no work to maintain.
Writing a book is a good example of a passive income stream. It might take you many months of hard work to write a good book but once it is written, it could continue to sell for decades making you money year after year without you needing to put in any more work.
With that out of the way, let's get into the list of passive income ideas for digital nomads.
1. YouTube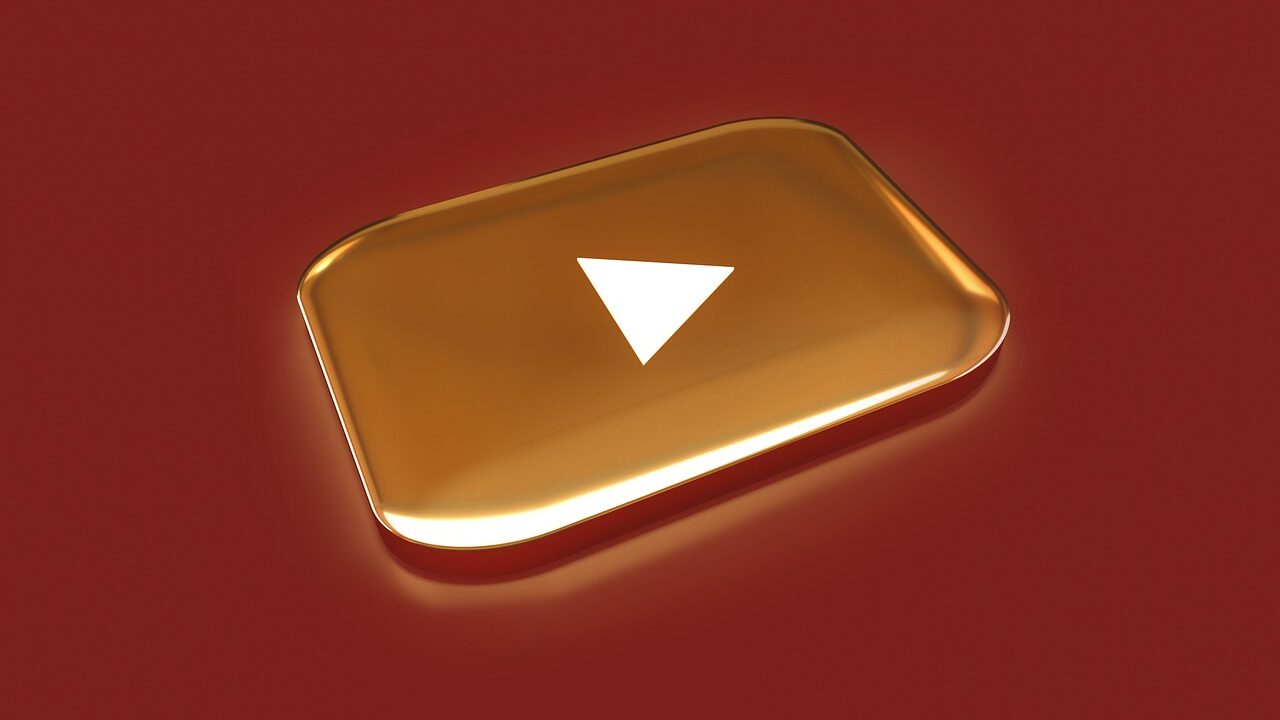 Is YouTube realistically a passive income stream for digital nomads? Doesn't it require you to constantly make new videos to satisfy the algorithm?
Yes and No. YouTube can be a truly passive income stream because you can make videos, put them on YouTube and make money from the ads for years to come.
How possible this is really depends on your niche. If you want to make videos on News, recent events or a personal vlog, older videos will stop being relevant quickly, making it difficult to maintain as a passive income stream.
If on the other hand you make videos teaching the fundamentals of piano, those videos may never stop being relevant.
Making money from ads is the number one revenue stream from YouTube. You need over 1000 subscribers in order to be considered for YouTube's ad program. YouTube can also be used to help you sell the products listed in this post.
1000 views may not bank you much money from ad revenue but if you can convince just 1% of them to buy a book/course/e-product from you, you could start making good money very quickly.
How to start a YouTube Channel
Starting a YouTube channel is actually really simple, just log in to YouTube and start uploading videos. But if you want to make money on YouTube it's going to take a little more work than that.
And making videos isn't all it takes either! Before you start making videos here are a few things you're going to want to think about.
Decide on a niche
Create Channel Art
Get the right Camera Equipment
Buy Good Lights
Quality Audio
Video Editing Software
Music and Sound Effects
B Roll
Filming Location
How Much can you make with a YouTube channel?
Corey Potter researched 110 YouTube channels and found that the average earning per 1000 views is $4.60
"If your video is monetized and advertiser friendly, you can expect to earn between $1,100 and $2,200 for 1 million views on YouTube."

Corey Potter
2. Blog
Back when blogs first became a thing online, most of them were personal blogs where people write about their own lives (think Carrie from Sex in the City.) Nowadays however, though these blogs may still exist, the blogosphere has shifted towards informational/niche blogging.
When you google something like "What are the best FOSS productivity apps for android?" Google will show you a selection of websites that might answer your question. These are blog sites.
Someone (like me) has written a blog post that hopefully answers your question.
Blogs are a great way for digital nomads to make passive income because you can write a blog post from anywhere, all you need is a laptop.
Blogs can make money in numerous ways but the predominant methods are ads, affiliate links and info-products.
How to start a Blog?
Starting a blog is easier than you think and doesn't even require much technical know how. Using a CMS like WordPress you could easily set up your own blog and start posting in less than an hour.
If you want to build your own blog and actually make money with it you will need to make a few investments up front. It is possible to make a completely free blog with Blogger or WordPress but you will soon grow out of them and need your own website.
This is all you need to get started
Domain – this is your web address e.g. www.myblog.com
Hosting – this is the company that will host your website
Content Management System – e.g. WordPress
How much can you make with a blog?
In the video below, Ricky from Income school goes through all the details but let me make a quick summary here for you.
An average blog with 100 posts makes over $2000 per month, not bad!
3. Books
It's unlikely that you're going to become the next James Patterson but that doesn't mean writing a book couldn't be a great source of passive income for a digital nomad like you. If you have some specialized knowledge, skill or experience, writing a book to teach others is not as difficult as you may think.
As a digital nomad you get to travel to places that many people back home can only dream about. Writing a travel guide, recipe book or memoir from what you have experienced could sell well especially if you know how to market yourself.
With new platforms for self publishing such as Amazon Kindle Direct Publishing writing and publishing a book has never been easier.
How to self publish a book?
There's a lot that goes into writing and publishing a book so videos like the one above are great resources. The 8 steps below are a good outline for the process of writing your own book.
Plan & Research
Write
Edit
Format
Cover Design
Publish (e.g. Amazon)
Print?
Market your book!
How much can you make from a Book?
Amazon is pretty transparent about how much royalties they pay when selling your book. This page lists their royalty options for the various book types. Generally they pay in the range of 35%-75% on eBooks.
4. Info-Product
Much like a book, an info-product is a product you create yourself and sell online. It might be a step by step guide or some good market research, it could be a template that others can use or some highly valuable information your have put together in a really useful way.
Think about it, if you needed to write a new CV would you pay $5 for a professionally made template? I would!
If you were planning a trip to Laos would you pay for a guide with all the hot spots, travel routes, local dishes and where to find them, hotel suggestions and itineraries for different lengths of stay?
Sure you could find all this information yourself online but sometimes it's just more convenient to spend a few bucks and save yourself some time. Digital nomads can easily tap into this passive income stream because of all the travelling we do.
How to get started Creating Info-Products (E-Products)
How much do Info-products make?
It's difficult to put a number on how much info-products sell for as there is such a huge variety. You commonly see info products selling for under $10 and over $1000.
What can be said is that the nature of info-products means there is almost no costs involved once you have created the product. This means that a $50 info-product is probably making you $50.
5. Investments
In Rich Dad Poor Dad Robert Kiyosaki outlines the difference between poor people and rich people. "Poor people spend their money on liabilities, rich people spend their money on assets."
A liability is something that looses value. An assets is something that holds it's value or goes up in value. A phone is a liability, you buy it $800 and it is never again worth that much, after a few years you might trade it in and get $100 for it. Ultimately it lost you $700.
A house, gold, shares in a company and other investments are assets, they hold their value and hopefully go up in value.
In the book Kiyosaki asks us how much we spend on liabilities vs. assets. Just asking yourself the question is enough to start changing your behavior.
While this may not be the first things that comes to mind for digital nomad passive income ideas, diversifying into a variety of income streams always makes good sense.
Some investments you can make are:
Gold
Silver
Foreign Currency
Index Funds
Shares
Real Estate
How to get started Investing?
How much can you make from traditional investments?
According to thebalance.com, the average annual return on investment from the stock market since 1926 has been 10.1%.
This means that an investment of $10,000 averages a return of $1000. Better than hiding it under the mattress!
6. Rentals
Unless you decided to become a digital nomad straight out of college, you probably lived somewhere you either owned or rented.
If you own a property, renting it out is a no-brainer, especially if you spend long periods in other countries. But even if you still use your home occasionally, renting it out short term for a weekend while you're away can be a great way of making some passive income for digital nomads. AirBnB is of course the most popular platform for this type of rentals but you can also check out
Can I rent out a property I don't own?
If you're paying rent for a property you aren't currently living in you should decide if it's really worth renting at all. But I get it, if you've just starting digital nomadding, a safety net isn't a bad thing. A house waiting for you back home in case it all goes wrong could give you the added confidence to make this new lifestyle work for you.
A rental property could still be a good source of passive income by subleasing. Just getting enough to pay your rent would be a win subleasing, so consider carefully if you really need that rented property.
How can I start renting a property?
How much can I make renting a property?
There are so many factors that go into the cost of renting a property. Location, size, age etc.
To find out how much you could be making renting out your property, check out other similar properties nearby and see what they're priced at.
Start by using the sites listed above, or for long term rentals, a site like Zillow will give you a good idea.
7. Online Courses
When I was younger, taking a course meant spending a day or two away from home to learn something from an industry expert. The cost of travel, hotels and the courses themselves were highly prohibitive.
Now it's so easy to find a course online and learn at my own pace for a fraction of the cost.
Creating courses is a fantastic way to make passive income for digital nomads. Getting your course produced to a high standard may require some initial investment of both time and money but a completed course could be earning you money for years to come.
What kind of courses make good money?
According to Persuasion Nation one of the best ways to ensure success with your online course is by niching down – making your topic specific. Rather than simply a Photo Editing Course, niche down to something like Photo Editing for Bloggers. Here are the top 5 topics of their top 15 list.
Computers & Technology
Business & Entrepreneurship
Arts & Crafts
Health & Fitness
Education
How can i Get started making a course?
How much can I make selling courses?
Looking at Udemy, most courses are priced between $19-$199. Now this is a large range I know but your price will depend on how much your customers will be willing to pay for what you're offering.
8. Print On Demand Products
Print on demand products are a great way to start a business without the need to put in any capital for stock. When ever you make a sale, the product will be created and sent off for you making it a completely hands off process. Perfect for a digital nomad who's never in the office.
This is great if you already have a following or a viewer/subscriber base to sell to. If not you will need to consider how potential customers are going to find your products.
Combining print on demand products with one of the other passive income methods in this list is a great way to supercharge your productivity. For example, building a YouTube channel will give you a subscriber base to sell your on demand products too.
On Demand Product Ideas
Phone Cases
Photograph Prints
Printed Clothing
Towels
Mugs
Phone Covers Notebooks
Yoga Mats
Bags
Pins
How to get started selling on demand products?
You only need to Google "print on demand" to find companies who will print and ship the products you want to sell. I've listed 3 of the best print on demand companies below if you just want to get started selling your own merch now!
How much can you make selling on demand products?
Printify recommends a 40% profit margin when selling it's products as this, it says, should allow your business to grow. But with on demand products you can choose how much you want to sell them for.
Trying to find a balance between maximizing your profits and not seeming too expensive is of course, the goal.
9. Stock Photography & Videography
Stock Photography sites have millions of photos available because they are a great way to make passive income. The problem photographers face is creating something that sticks out from the crowd. As a digital nomad you have an advantage here. You have the opportunity to take photos of places most people never get to see.
You are probably already taking photos as you travel around anyway and so uploading them onto a stock image site is not much extra work. Which is why stock photography is a passive income stream for digital nomads match made in heaven.
How to get started with Stock Photography & Videography?
How much can you make selling stock photography & Videography?
As mentioned above, as you travel around taking some video clips could be a great way to earn some passive income.
The average image will net you between $0.20 and $2 depending on the license used. This means you will need to sell a lot of images to make enough to live off but as an additional passive income stream, it's not bad.
Selling stock video footage will net you a little more with most estimates at around $5 per clip per year for quality footage. William Hunter explains how stock footage is priced in this video.
10. Stock Music
How to get started making stock music?
If you're a musician and already have the skills to produce high quality music, selling it online could be the perfect passive income stream for you. There are plenty of platforms to choose from:
How much can you make selling stock music?
With all the different licensing options available for selling music, sales figure fluctuate hugely.
In this video Daniel shows how he can make $3 for a song one day and $597 the next just because it was sold with a different license.
11. Podcast
Ever thought of creating your own podcast? Why not?
Again, a podcast may not be entirely passive but I think it still falls within the definition of passive income. And could be a great income source for a digital nomad lifestyle.
With a little planning you could prerecord all the episodes for the year and them schedule the release of them each week/month. This would make it more passive though you may loose some credibility with listeners if you are not aware of the latest relevant information (because you recorded the episode 8 months ago) but depending on the topic of the podcast, this could work.
In fact, even without prerecording your episodes you could maintain a podcast without a huge time investment.
How to get started making a podcast?
How much can you make with a podcast?
Th primary way to make money with a podcast is with advertising. According to thebestmedia.com $20 per thousand downloads is a reasonable starting price for advertisements.
But of course there are other ways to make money with a podcast. From affiliate sales to on demand products and info-products. Once you have captured an audience, selling to them becomes much easier.
Are you a digital nomad thinking of creating your own passive income stream? I hope these ideas have inspired you to start a passive revenue stream of your own! Comment down below or check us out on Facebook and start a conversation!