If you find yourselves spending too many nights in watching Netflix, it may be time to start a new hobby. Doing it alone is no fun, so convince your partner to try one of these hobbies for couples. Inject a little excitement and novelty into your relationship and have fun while you spend more time together!
Indoor Hobbies for Couples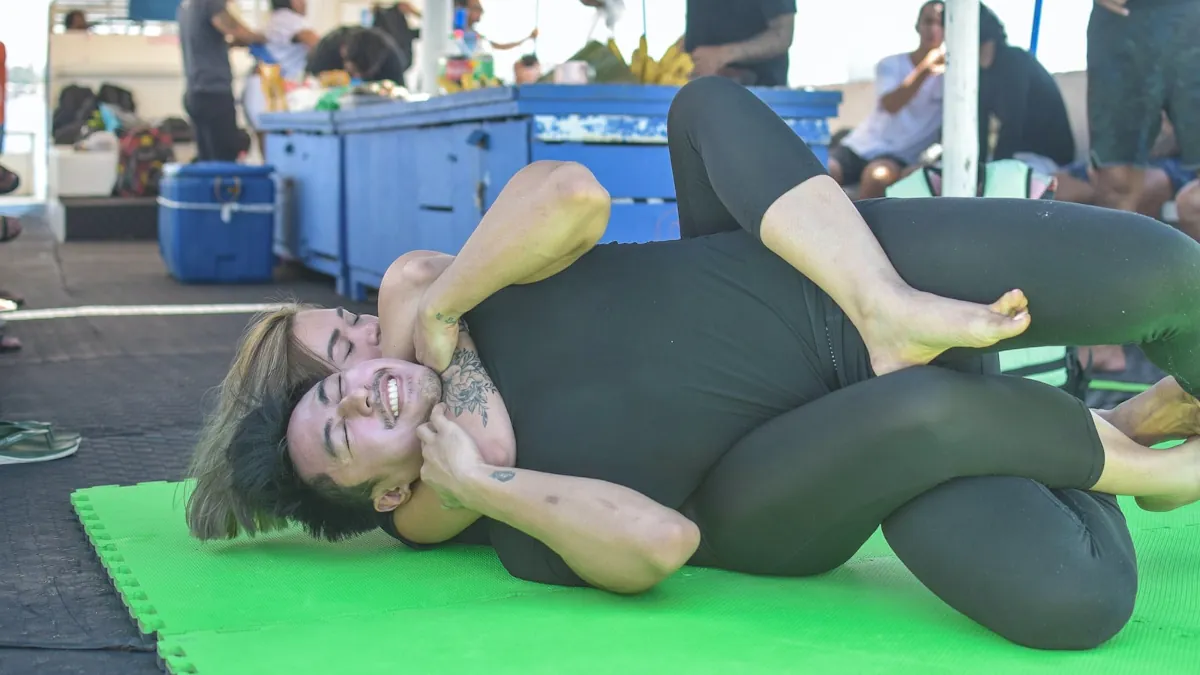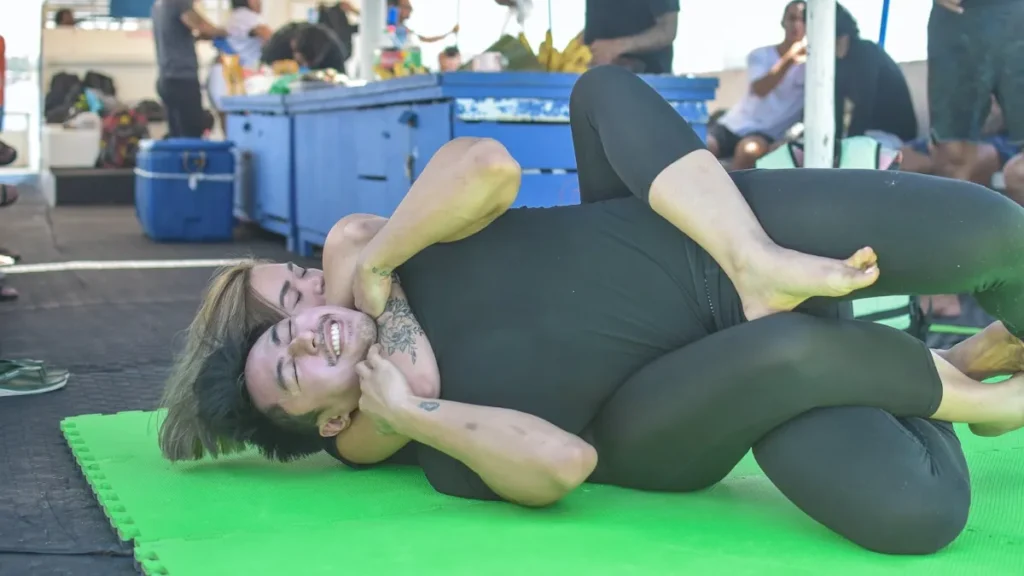 There is much more to indoor hobbies than doing origami and crafts! So don't worry. You'll find no jigsaw puzzles or stamp collecting on this list. You can do many different hobbies inside, but for couples, you need something a little more exciting than coin collecting.
1. Build a Blog Together
Creating a blog is a lot of work. There's the writing, editing, and marketing to get your posts in front of people. Two people are better than one in all this work, especially if you have different skills.
2. Impress Your Family With a Magic Trick
There are only so many times you can pull a coin from a child's ear before they get wise to it. But I bet none of your family is expecting a couple's magic routine from the two of you! Learn a classic like sawing a lady in half or something simple with coins and cards.
3. Wordle, Soduku, or Scrabble
If you'd rather find a quiet hobby, you can do it over a morning cup of coffee or, after a long day at work, play Wordle with your partner. Then, for a little added fun, make a competition of it, keep score and create a prize for the winner at the end of the week.
4. Try a Martial Arts Class
Do you wish you could learn new things together? There's a martial arts style for everyone, from tai chi to MMA. For couples, jiu-jitsu is a great option. Rolling around on top of each other can be great fun, and you'll have plenty of opportunities to practice at home.
5. Hold a Games Night
Invite some friends over for a regular games night. Or, if you don't want to have to clear up after them, invite them for a virtual games night. Decide on a board game to play, make food, serve drinks, and have a good time.
6. Cook For Dinner Parties or a Date Night
Are you one of those couples that like to put on sophisticated dinner parties for your friends? It's an excellent hobby for a couple because there is so much to get done! If you're not one of those couples, have a weekly romantic date night and cook for just the two of you.
7. Make Your Own Clothes
You may have never thought about sewing your own clothes, but it can be a rewarding experience. Making something from scratch or turning an old shirt into a new skirt, doing it together will make the clothes much more meaningful when you finally wear them out.
8. Dancing
It's never too late to learn to dance! Everyone dreams of holding their partner close while everyone looks on in envy at some point. It doesn't take much to make come true either. There's a dance style for everyone. It doesn't have to be ballroom dancing.
Tango
Swing
Line Dancing
Salsa
Tap Dance
Break Dancing
9. Couples Yoga
If one or both of you already practice yoga, starting a couples yoga practice is a great hobby you can do together. Trying the poses is fun and challenging, and you never know where it may lead.
10. Gambling
Gambling has excitement built into it! Whether you play poker, bet on sports, or add a level of competition to a simple board game, it starts to get intense when money (or something else) is at stake.
11. Read
Everyone should cultivate a reading habit, but it can be boring when you don't have anyone to discuss your latest novel with. By choosing a book to read together, you'll always have something to talk about.
12. Learn a New Language
One of the problems with learning a language by yourself is you don't get enough practice speaking to someone. If you learn with your partner, you can practice with them every single day and make faster progress. Learning a new language is also a great reason to travel to the country together.
13. Wine Tasting
There are wine-tasting clubs you can attend everywhere, but if you're an introverted extrovert or would rather stay at home, do a wine tasting at home. Learning about wine is also excellent preparation for touring vineyards in wine country.
14. Video Games
Finding a video game you both enjoy is a relief if you want to spend more time together but don't want to leave the couch. Here are a few suggestions:
Overcooked
Keep Taling, and Nobody Explodes
Minecraft
World of Warcraft
Lovers in a Dangerous Spacetime
15. Karaoke
A bottle of wine always helps a karaoke night! Invite some friends over or sing just the two of you. You can find karaoke versions of your favorite songs on YouTube, and you don't even need a mic to sing along, especially after that bottle of wine.
16. Cosplay
If you're already into cosplay, ask your partner to join in. You'll both have some fun, and you might make a new group of friends at cosplay events. Have some options ready for them to try out.
17. Cook
You probably cook every day, but how often do you cook together? To turn cooking into a real hobby, you could:
Set a Goal to cook every recipe in a book
Learn to cook a new cuisine
Take a cooking class together
18. Become Bakers
Baking is an art that gives you so much pleasure. First, make the dough and style it into a beautiful loaf together. Next, the smell fills the house when it's baking. And finally, you get to eat it while discussing your next bake together.
Outdoor Hobbies for Couples
While skydiving or learning to kayak may be exciting new pastimes, they are unlikely to become regular hobbies for the two of you. Instead, I've focused on fun activities and rewarding hobbies that you can do any time you want. Of course, if you want to go sky diving every day, I won't stop you.
19. Geocaching
Geocaching is a new hobby where you hunt for geocaches anywhere in the world using a GPS-based app on your phone. Inside the cache may be treasure or just a log to write in to prove you found it. Even if you don't find a cache every time you go out, you still get to go on an adventure together.
20. Survival Skills
Making a campsite, building a fire, and camping out with your loved one sounds like a beautiful way to spend an evening. And if the world does meltdown or the zombie apocalypse comes, you'll be ready for it.
21. Volunteer
Doing something good for your community with your partner is one of the most meaningful experiences you can have. There are many opportunities around you to do some good; you just need to look.
22. Grow Your Food
There is no better feeling than sitting down to a meal of food that you grew yourself. Maintaining a vegetable patch can be hard work, but doing it together can be a fun and rewarding way to spend your Sunday afternoons.
23. Gardening
Fruit and vegetables aren't the only things you can grow in the garden. So why not just plant some flower beds together and make your home beautiful?
24. Astronomy
There's something romantic about looking up at the stars. Whether at an observatory or just lying on the hood of your car, it's a fantastic hobby for you and your life partner.
25. Tennis, Table Tennis, or Badminton
Get your racquets out! Playing doubles tennis is a great hobby if you can find a couple to play with. If not, you can always play against each other. If you want something a little easier, try badminton or table tennis if you'd rather have an indoor hobby.
26. Skiing
The best thing about learning to ski is that you have to go on a skiing holiday afterward! The mountain views and hot chocolates by the fire in the ski lodge all start with learning to ski together.
Creative Hobbies for Couples
If a more creative hobby is what you're looking for, check out the list below. Get your creative juices flowing with these interesting hobbies to spend your leisure time together and maybe even make some money (27, 29 and 32.)
27. Make TikTok Videos
There are a thousand Tikitok viral challenges for couples. They're fun and may even make you famous!
28. Write a Novel Together
Writing a novel is a huge undertaking, and it can be challenging to know where to start. Taking on the writing process with the one you love is rewarding and makes the whole process easier and more fun. Plus, you can discuss your characters over every meal- you'll never be stuck for conversation again!
29. Start a Youtube Channel
YouTube videos don't need to be long artistic pieces (though they can be). They can also be something simple. YouTube shorts are becoming increasingly popular, too if you don't want to invest so much time. A YouTube channel is something you may even be able to build into a business if you keep at it.
30. Painting or Drawing
Everyone wishes they could draw or paint a little better. The truth is that while most of us will never be a Picasso, we can all improve our artistic skills. You just need consistent practice. Having your life partner with you might be the confidence builder you need to try an art class.
31. Learn to Play Music Together
Learning a musical instrument is a slow process, so anything that can make it more fun and keep you practicing is good. Learning with your husband or wife is a great motivator. If you learn different instruments, you might even be able to play together.
32. Create a Podcast
New podcasters face one problem: not having anyone to invite to interview. But you'll always have someone to talk to if you create a podcast with your boyfriend or girlfriend. Now, you need to figure out what to talk about.
33. Photography
Photography is the perfect hobby for couples. First, you both get the experience of taking photos. Then another experience remembering them when you look back at the pictures. After that, you can go on nature hikes or take photos in the bedroom and create a beautiful memory.
Tips for Talking to Your Partner About a New Hobby
Start Slow
Although you may have been thinking about learning something new for a while and are excited to get started, it's all new to your other half. So rather than jumping in with an expensive course or daily practice requirement, start slow. Tell your lover you want to try it out together once a week and see how it works. They may fall in love with whatever you picked.
Make it Win-Win
Any businessman will tell you the most straightforward deals are the win-win ones. If you make it just as good for your partner, they'll be happy to do whatever new hobby you want to try.
If they do this hobby with you, then you'll do one they choose.
Choose something you know they like.
Show them the benefit of the hobby, "if we learn to bake together, there will always be fresh cakes and cookies in the house."
Choose Something They'll Like (or at Least Won't Hate)
If you want your partner not only to agree to try the hobby but to continue and actually enjoy it, you need to find something you think they will like. If you ask him to slam poetry nights and you know he won't like it, sooner or later, he will stop going sooner or later.
Final Thoughts
Whatever you pick from this list of popular hobbies and interesting ways to spend your free time, I hope you find a new favorite hobby to do together and improve your relationship. My wife and I have enjoyed #3, especially recently.
Originally from the U.K, Greg has lived in Asia for over 15 years. Fluent in a handful of languages, he ran a management consultancy before creating Face Dragons. He spends his time now traveling around Asia, writing, taking photos, and drinking coffee.